Welcome Life Securities' commitment to quality, service and integrity is the underlying foundation upon which we were built, and this commitment continues to guide us this day. In order to maintain a reputation as a fair, honest and hard-working life settlement broker, Welcome Life Securities focuses on the following core issues governing each and every settlement transaction: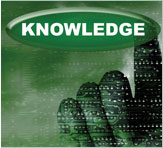 Welcome Life Securities prides itself on continuously maintaining a reputation of excellence with the highest standards in the life settlement brokerage community.


October 8, 2009
Welcome Life Securities, LLC Adds Institutional Trading Services to Life Settlement Platform
Read More...
October 03, 2007
Welcome Life Securities, LLC - The industry's first broker-dealer to deal exclusively in variable life settlements.
Read More...